Pretty Fun Designs Jewelry & Accessories
Select items available at

:
ACCI Gallery
1652 Shattuck Avenue
Berkeley, CA 94709
510.843.2527

Find PRETTY FUN DESIGNS At These Stores
• Collage Gallery > 1345 18th St San Francisco, CA
• Local Take > 1371 9th Ave San Francisco, CA
• Local Take > 3979B 17th Street, San Francisco, CA
• Modern Mouse > 2223 South Shore Center, Alameda, CA
About
Pretty Fun Designs, creates well-designed, vintage-inspired, mischievous jewelry
that reflects an eclectic mixture of frivolity, power and elegance. Pretty Fun Designs jewelry is consciously designed, hand-assembled, and energy-charged by Riquelle.
Feel & look great wearing Pretty Fun Designs.
PAST Events Include:
A Fair to Remember
Albany Middle School Arts & Craft
Crucible Gifty Holiday Fair
F3 @ Cotton Mill
Indie Mart
J-POP
Laurel Street Fair
Make Rock Street Festival
Maker Faire
NightLife CAS
Oakland art murmur
Out & About Rockridge
Patchwork Arts & Craft Festival
Richmond Art Center Holiday Art Festival
San Jose Jazz Festival
San Francisco Bazaar
Solano Street Fair
Sunset Holiday Mercantile
Temescal Street Fair
Urban Air
Urban Epicurean Festival
Urban Indie Experience
Vagabond
And More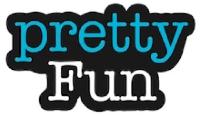 Thank you for supporting local business and
Pretty Fun Designs.

ENJOY!