SHOP FOR PRETTY FUN DESIGNS IN STORES

>Collage Gallery > 1345 18th St San Francisco, CA

>Concept 47 > 4727 Telegraph Ave Oakland, CA

>Local Take > 1371 9th Ave San Francisco, CA

>Local Take > 3979B 17th Street, San Francisco, CA

>Modern Mouse > 2223 South Shore Center, Alameda, CA


About
Pretty Fun Designs, creates well-designed, vintage-inspired, mischievous jewelry that reflect an eclectic mixture of frivolity, power and elegance.

Pretty Fun Designs jewelry is consciously designed, hand-assembled, and energy-charged using a mix of stones, metals, finished and handmade parts by Riquelle in Oakland, California.

Feel & look great wearing Pretty Fun Designs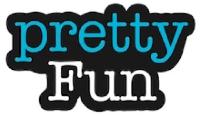 Thank you for supporting local business and
Pretty Fun Designs.

ENJOY!